visual analysis of portfolio websites
Excerpt from research article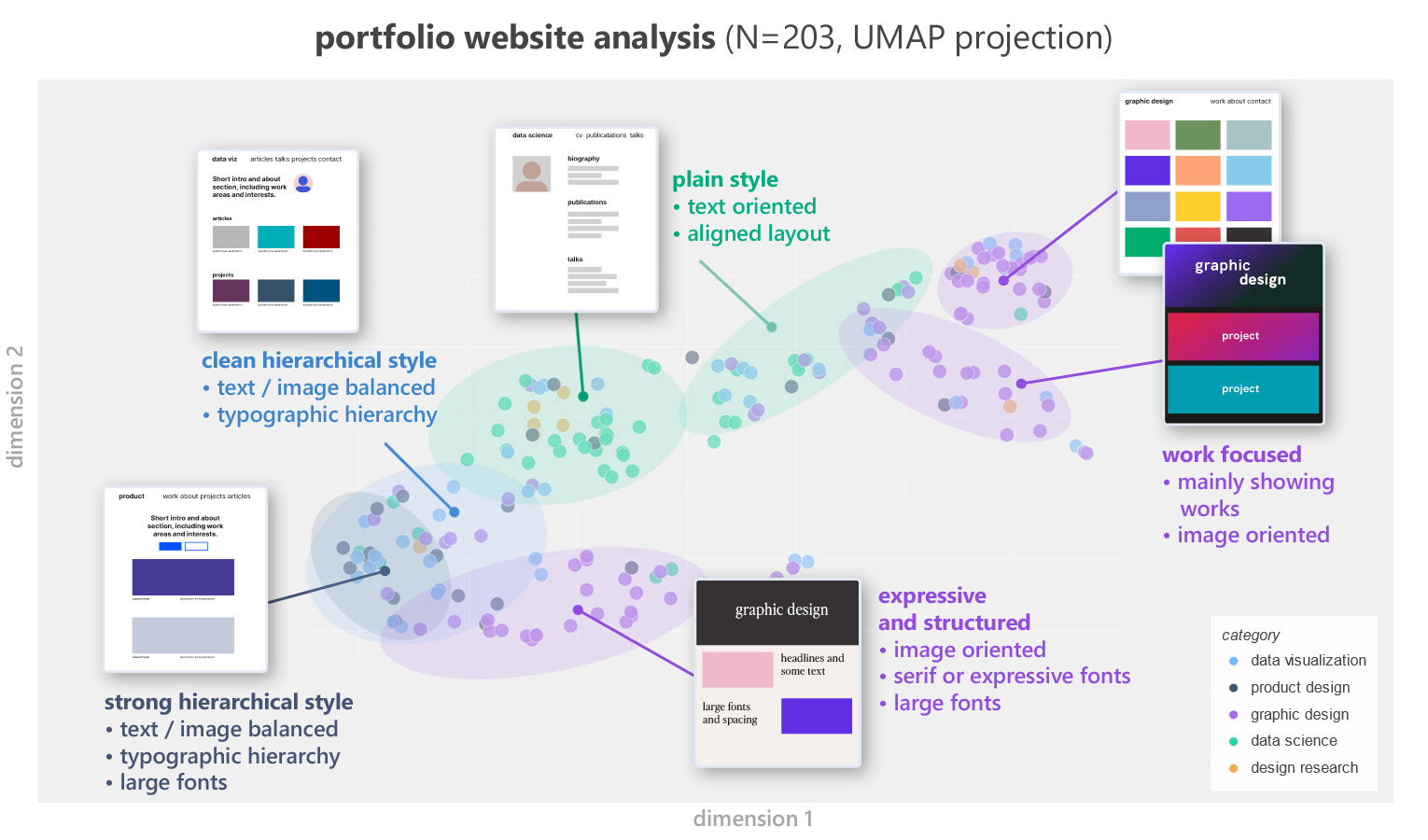 This research analyses the landing pages of portfolio websites based on visual parameters. The goal was to identify a sweetspot to position a website in the field of data science and design.

Used visual variables to cluster the data:
Typography
Font Sizes
Layout Structure
Text to image ratio
Text Length
Visual Hierarchy
Further details

The websites were also clusterd based on the section of contents on their landing page, like hero-section, about, description, projects, work, contact … etc.